Amazing, short, completely different, this Blender Conference 2020. We felt, more than ever, part of this worldwide community.
We suggest everyone to watch the Conference video in particular the final bit of Ton Roosendaal (@tonroosendaal). We are lucky to have you Ton, and all the @Blender team.
Watching all these video contributions, we realised that as soon as you click that download button and you have installe Blender, you are already in, you are already part of the community, the Blender "tribe"; and then it's very hard to get out from it mate! You are trapped, it become an addiction (nights and days). Enjoy!
---
Here below you can find, minutes by minutes of these contribution send by the Blender community: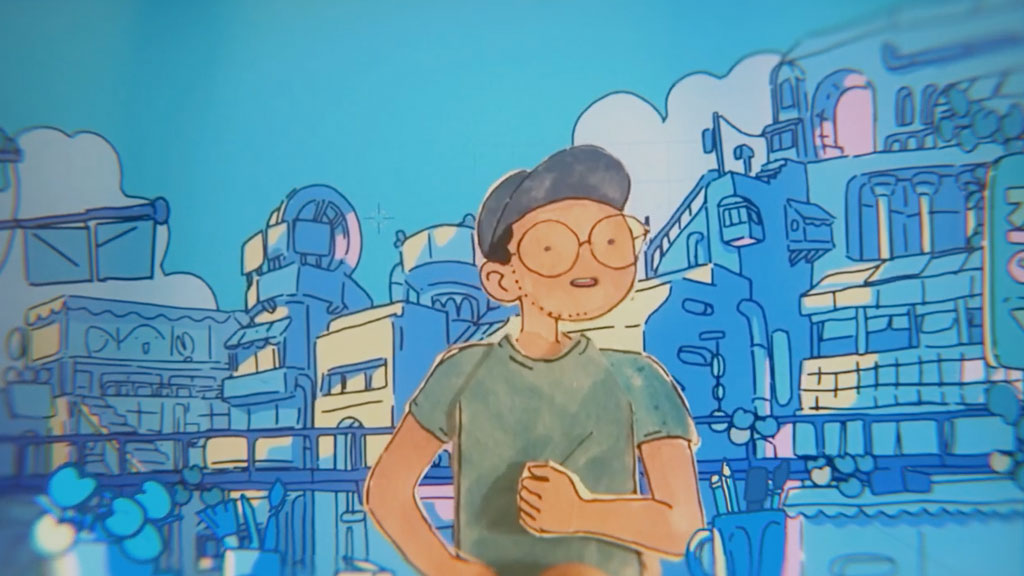 Other Artists of Blender Conference 2020
Valentin Moriceau, Swann Martinez, Softyoda, Wuaieyo, Staz Lincord, Stuart Wade,
CUBE CREATIVE – http://www.cube-creative.com/
Dexter Britain – https://dexterbritain.com/
Howard Trickey
John Nicoll – http://youtube.com/Tikkun
David Andrade, Ben McDougal, Keith Morgan, Jennifer Braun For: Bugs Buddy (C) Chimelong Group, Renaissance Entertainment, Theory Studios – https://twitter.com/theorystudiollc
Carmen Córdoba – https://www.robertotheshortfilm.com/
Mario Hawat – https://www.instagram.com/kyraneth/
Pierre-Armand Nicq, Pierrot Jacquet – Ubisoft – https://www.linkedin.com/company/2884…
Andreas Askhøj – Master – https://www.dieinheaven.com/
The Critics Company – C.W.L – https://www.instagram.com/thecritics001
Johannes Ewers – Goethe-11-Studios – https://youtu.be/C2lhxeev4HQ
Sebastian Koenig, Falk Johnke, Simeon Conzendorf, Clemens Beute, Michael Schneider, Silke Fischer-Imsieke, Marc Dietsche, Diana Pretzsch – blendFX GbR – https://twitter.com/blendfx_
Jeff Bell, John Annis – Tangent Studios – https://www.tangent-labs.com/
Liene Putane – https://www.instagram.com/liene_emm/
Sean Kennedy – https://twitter.com/openvisualfx
Jonathan Williamson – CG Cookie Inc. – https://blendermarket.com
Andrew Price – Blender Guru – https://blenderguru.com
Ian Hubert – https://www.youtube.com/c/mrdodobird
Pierre Fontaine – TORTOR – https://twitter.com/hideaki974
Andy Goralczyk, Demeter Dzadik, Hjalti Hjalmarsson, Julien Kaspar, Pablo Fournier, Simon Thommes, Vivien Lulkowski – Blender – https://cloud.blender.org/
Prisco Vicidomini
Jasmin Habezai-Fekri – https://www.artstation.com/curlscurly
Shigeto Maeda
Giovanni Gallo
Fabrizio Valpreda
Ricardo Gagliarducci
Final message of Ton Roosendaal at the Conference 2020:
Other Links:
To help the work of the Blender Foundation you can donate on their website
---
Read other articles on our website