"Ghiatto" – A Fat Cat Story
Croco Pie Studio is a collective of animators and filmmakers born in July 2020 in Naples. Our goal is to create entertainment contents and to find new storytelling techniques.
What characterizes this close group is a well-defined narrative style, based on irony and simplicity, in addition to good versatility.
Despite our young age, we worked on some Italian feature films (5 is the perfect number, Fellini degli Spiriti) and animated shorts for MAD Entertainment, an amazing Italian company. We also collaborated with Mariano Baino, master of Horror.
At the moment, we are developing many little animated shorts and more ambitious ones, which we hope could help us carve out a little place in the Italian scene.
Will we succeed in doing it? Help us to discover it; support us!
Why Blender?
Blender is an amazing all-in-one software. It allows us to be very competitive and versatile. Its strong community, that shares information and professional-level models, is another strength point. We love the Blender spirit of sharing the knowledge acquired during the working process, so we'll try to do the same. Blender was our educational software too, so it is natural for us to use it.
About Ghiatto
"Ghiatto" is a very short film about a cat struggling against its own laziness and weight to reach the much-needed meal.
It was our first short as an independent team, so we tried different ways before we found our one. We put down several storyboard thumbnails and concepts to find a visual and storytelling style that would satisfy all members.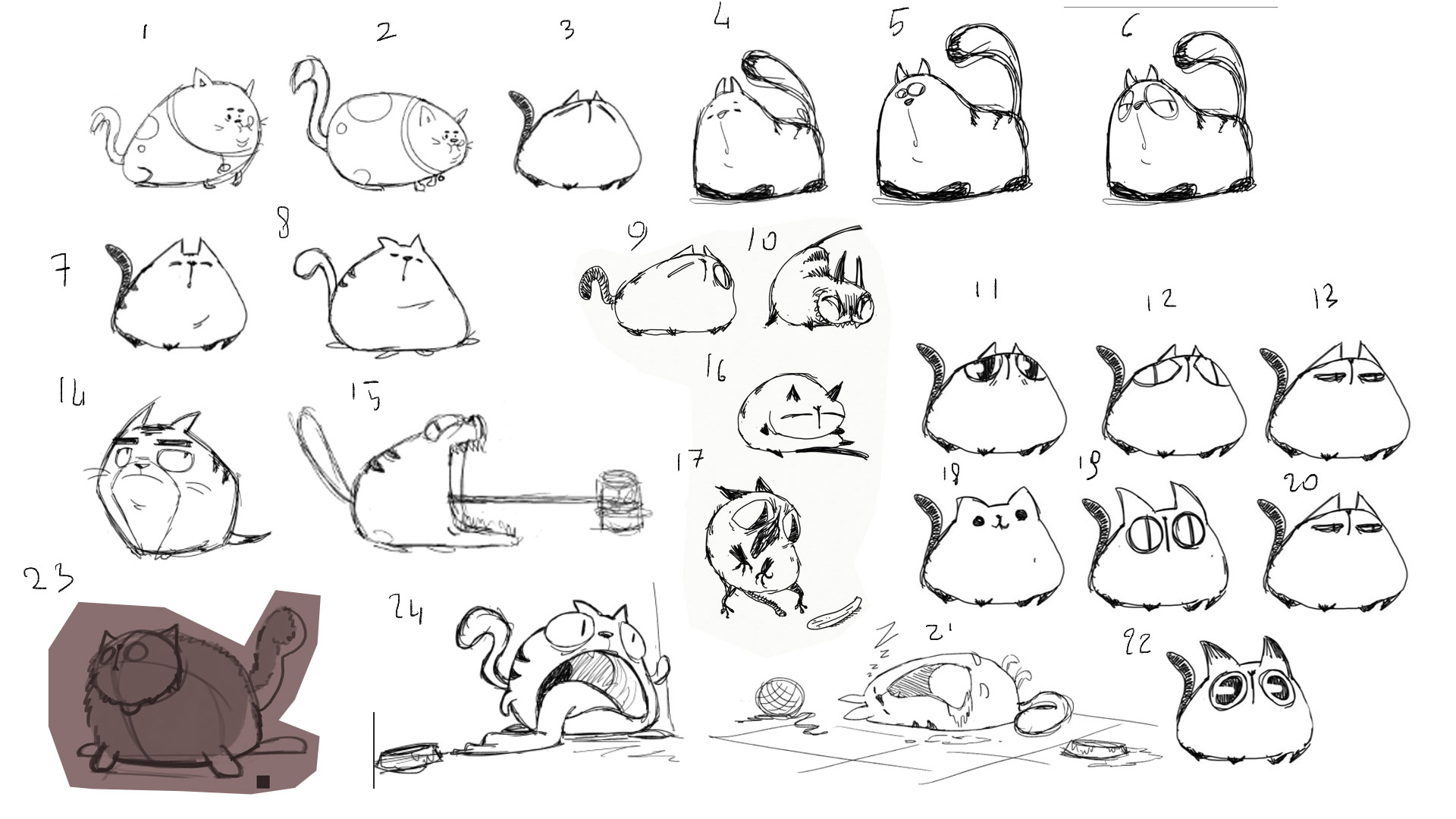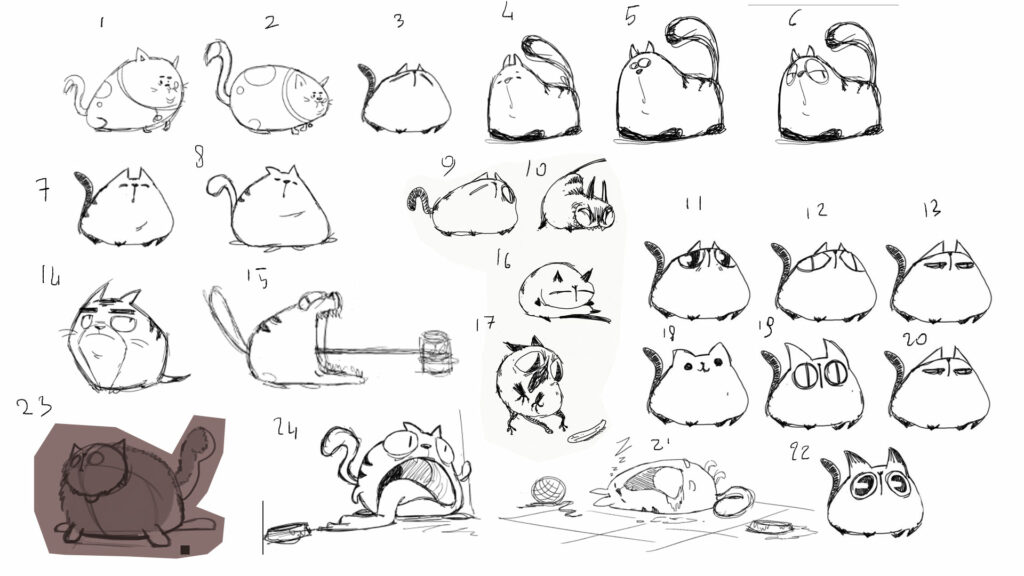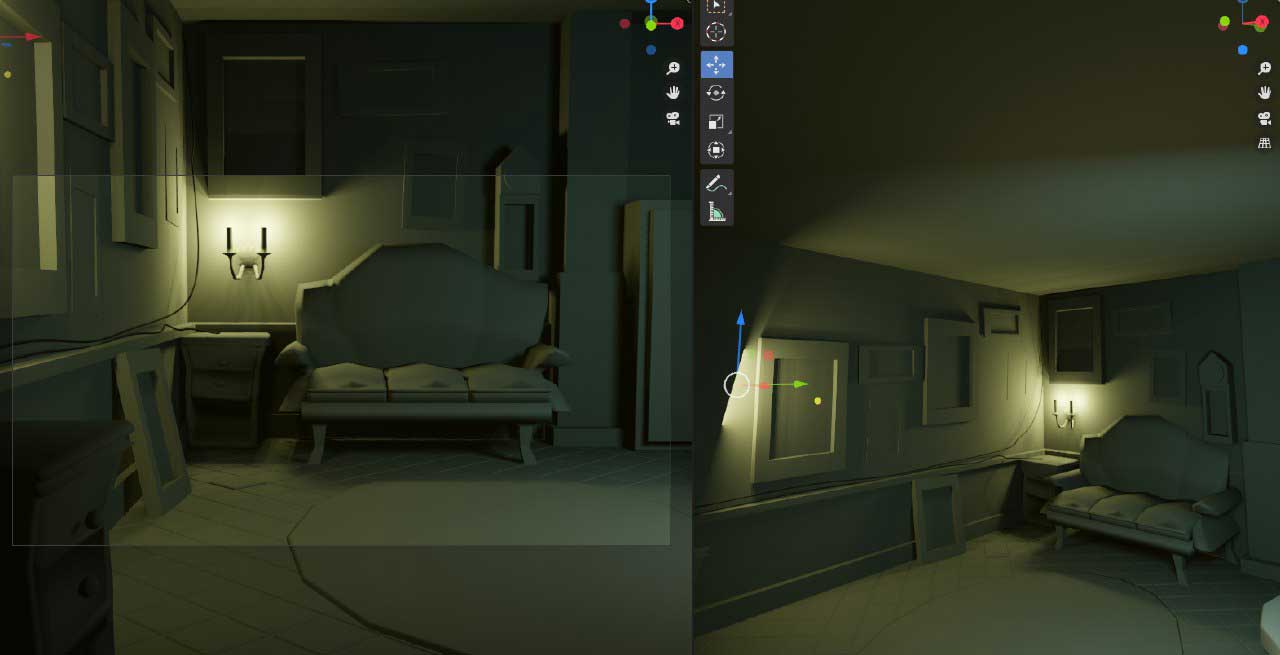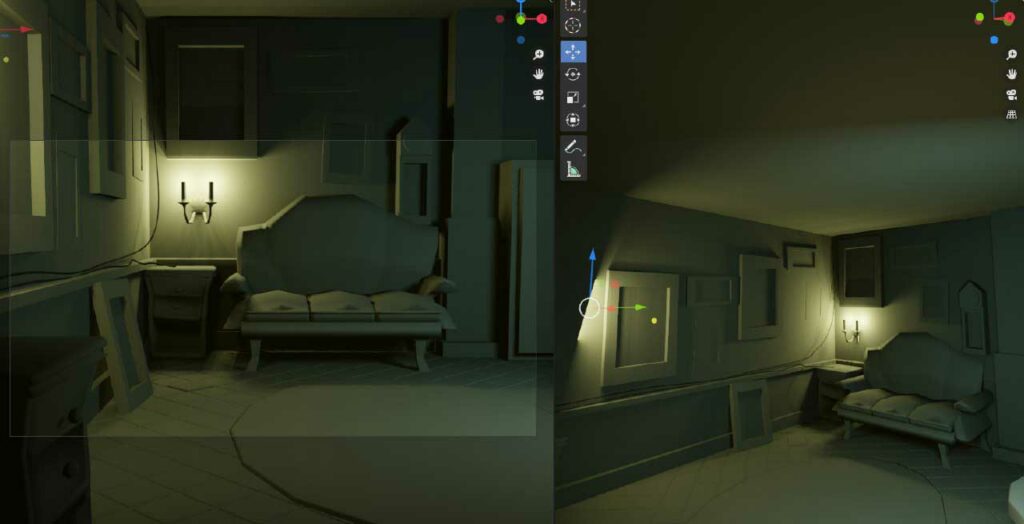 At first, our idea was to make a 2d animated character in a simple 3d background, so we made some 3d layout and some cat poses in grease pencil. Then we added some colors (Principled BSDF shader) and lights to set the mood of the video and, in the end, we edited all cuts with some sample sounds.
We were satisfied with the general result but we changed our mind about backgrounds. We decided to make a 2d Backgrounds in a 3D space. This method allowed us to obtain both good three-dimensionality from a 2d illustration and credible camera movements with minimum effort.
So we proceeded with the production.
We used Blender 2.9 for pre-production and animation, After Effects for compositing and Premier Pro for editing.
For the animation, we used a hybrid approach to fully exploit all the Blender potential with minimum effort. Some parts are animated frame by frame, others are animated in Loc-Rot-Scale and some others are animated using a simple rig made with empty and lattice. Sometimes we used all three techniques.
Once we finished the animations, we exported every cut in different layers that we imported and post produced in After Effects, therefore we will not dwell on this part of the production.
We let the breakdown video speak for us. Thank you for your attention. Enjoy!
---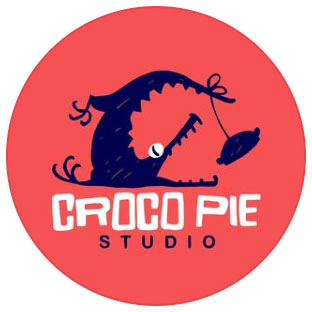 Links to Croco Studio: