Learn how to bring a 2D vector art character into a 3D space and work with it like a pro in Blender!
Scottish filmmaker and animator, Will Anderson, has recently made a 6-part online Masterclass for Motion Design School which introduces and combines Blender's Greasepencil with rigging techniques, to go through the stages step-by-step in creating a 2D animated character in 3D space.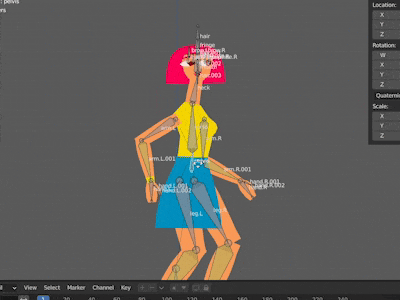 What you will learn in this Rigging 2D Character in Blender Masterclass
In this course, you'll learn the following:
Gain key insights and tips on how to organise your assets
Detailed rigging tips and tricks you can use and adapt to your own work
Make rigs that will make animators happy
Gain simple but powerful scripting tricks to speed up your workflow
You'll grasp the entire process of preparing 2D characters in a 3D space.
This basic course on Rigging 2D Character in Blender is designed for beginners! If you are brand-new to Blender we recommend watching Blender Foundation's "Blender Fundamentals" playlist on their YouTube channel first here so you can navigate around the workspace easily.
Let's get greasy!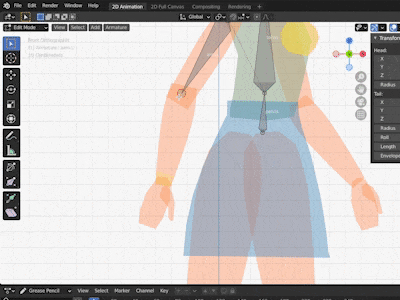 Who is Will Anderson
BAFTA-winning Writer/Director from the Scottish Highlands. Will's first short film 'The Making of Longbird' won over 30 awards internationally at film festivals & received a British Academy Award in 2013. He also works as a freelance writer, director & animator on film, television, web & interactive projects. Works of his have been broadcast & commissioned by BBC, Channel 4, AdultSwim & MTV.
Links to Will Anderson
You can read also the previous article for Will on our website "Interfacing Blender 3D with Open Sound Control".
---
Other content on Rigging in Blender: